SMA Specialty Medical Lab – Pathology Services
SMA Laboratory performs a full range of high quality Anatomic Pathology Services and Non-Gyn Cytopathology services, including histopathology, liquid-based non-gyn cytology, special stains, and immunohistochemistry.
Anatomic Pathology is a medical specialty that is concerned with the diagnosis of disease based on the macroscopic, microscopic, biochemical, immunologic and molecular examination of organs and tissues in order to observe the appearance of diseased cells in microscopic detail.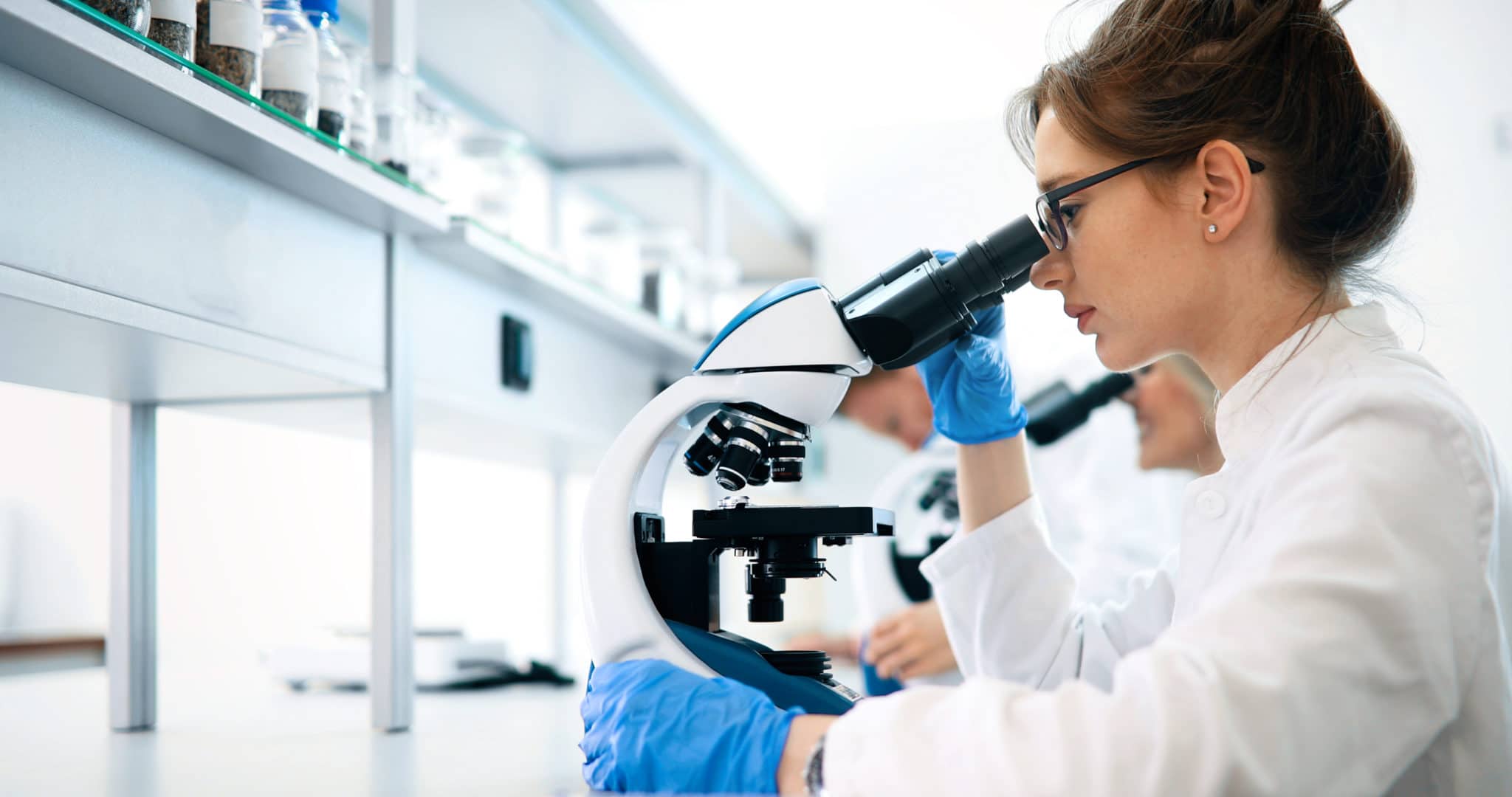 Histopathology Techniques
Routine H&E staining plays a critical role in tissue-based diagnosis. By coloring otherwise transparent tissue sections, these stains allow highly trained pathologists and researchers to view, under a microscope, tissue morphology or to look for the presence or prevalence of particular cell types, structures or even microorganisms such as bacteria.
Special Stains represent a variety of techniques and dyes with a more limited staining range, so they can be used to highlight certain features. This allows target substances to be identified based on their:
Chemical character: calcium, iron, copper, melanin, lipids, glycosaminoglycans, hemosiderin, DNA and RNA.
Biological character: connective tissues, nerve fibers, and myelin.
Pathological character: bacteria, fungi, and amyloid.
IHC (Immunohistochemistry) combines anatomical, immunological and biochemical techniques to identify discrete tissue components by the interaction of target antigens with specific antibodies tagged with a visible label. IHC makes it possible to visualize the distribution and localization of specific cellular components within the cells and in the proper tissue context.
The primary role of Histopathology is to identify tissue cells abnormalities that can help to diagnose disease and manage treatment. One of the most common uses of histology testing is identifying and managing various types of benign and malignant neoplasms. In addition, it is valuable in evaluating other health conditions, including skin, gastroenterological, gynecological, urological, and other organs diseases, autoimmune disorders, and infections.
Diagnostic Cytopathology is the diagnosis of disease at the cellular level from cells taken from any location. It involves the collection, preservation, staining and microscopic examination of cells that have been extracted from the body, mostly in fluid form or by different techniques, including washings and brushing.